So it monsooned here last week and I was feeling glum about dressing for the rain in rainboots and coats and umbrellas and because I generally look like a wet ferret when it rains. Then something magical happened. Red lipstick. Not only is this a "fall 09 trend" but srsly you can't feel bad when you're wearing this.
Look it works for blondes and brunettes: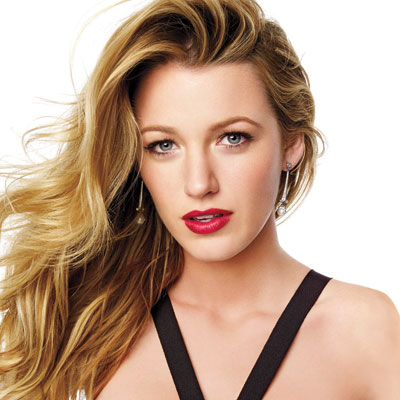 (Instyle)

(About)

Sorry for the GG theme but I heard "Good Girls Go Bad" on the way home.

Last year my favorite winter coat got stolen and ever since I've been on the hunt for something to fill the void. Lucky for me, this year has some real winners in rich hues, blinged out buttons and dramatic collars. I was about to post some of my favorites but
this
person does it better.
Annnnnd: Peanut Butter Blossom cookies. I have a ridiculous love for peanut butter so these cookies are my jamz. The recipe is really fast, easy and entirely unhealthy. Perfect for the holidays. I had to make them for a bake sale but ended up eating a whole batch myself. Yum. Oh ps- the recipe for them was on the back of my JIF (the only peanut butter as far as I'm concerned) container. FEAST YOUR EYES (and then go make them and actually feast...):

(More pictures and recipe
here
)